About Flexible Insurance Solutions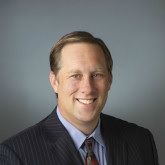 At Flexible Insurance Solutions, we pride ourselves on being an Independent Insurance Agency, collaborating with a diverse range of insurance providers. This independence empowers you, our valued client, to select the most suitable carrier for your unique insurance requirements. Our primary advantage is our dedication to meeting your needs. Serving the Marietta Georgia communities and the broader Georgia region, our mission is to enlighten our community about the optimal insurance solutions available. We offer comprehensive assessments to ensure you get the insurance package that aligns best with your needs.
Your positive experience with Flexible Insurance Solutions is our utmost priority. Personalized service remains our top goal for every client. For any insurance inquiries, feel free to call us at 404-850-7501 or contact us via one of our quote forms. We're always here to assist.